As most politicians were divided last week on the Syrian crisis at the G20, investors and economists remain divided on the timing of the Federal Reserve's tapering programme.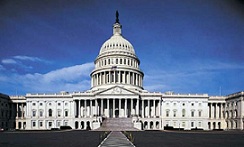 With softer than expected data out from the US non-farm payroll figures, investors looking to flock to the US with their capital suffered a setback as the tapering programme can only be put into action with stronger employment numbers.
However, since the number was not weak at 169,000 new jobs in August against an expected number of 180 000, the Federal Reserve is still expected to announce that tapering could begin this month or early October, as Ben Bernanke will reveal early next week after the interest rate decision.
As we move into this week, US stock m arkets could be faced with considerable volatility depending on if the Congress decides to authorise a military strike against Syria. We start this morning with the Greenback slightly weaker than the previous weeks at 1.5640 GBPUSD and 1.3175 EUR USD.
Amidst expectations that the Fed will curb quantitative easing as early as this month or the next, gold has extended its losses and has fallen 17% this year.
From the UK, it was further revealed that manufacturing production has also risen for the second month in July by 0.2% adding to the already accumulated positive sentiment after a spate of good data from the economy.
With no economic data out from the UK today, expect Sterling to continue to remain strong as it has surged upwards against the greenback, post the softer job numbers to a high of 1.5650 early this morning, coupled with the evidence that suggests Britain's economy is slowly starting to recover.
George Osborne is also expected to make a statement today to reiterate that the coalition's plans of spending cuts and policy measures were the right step in getting Britain back on its feet towards recovery.