American military action in Syria looks increasingly unlikely after President Obama, seemed to back the political solution suggested by the Russians of the Assad regime giving up its chemical weapons.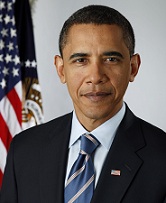 Mr Obama, faced with increasing opposition in congress to the use of military force, will now push for a UN resolution on disarmament that will probably also authorise the use of the force if the deadline for handing over weapons is not met. It marks a huge political U-turn for the American government, who looked set for launch air strikes imminently.
The news has released pressure on the US Dollar, lifting the Yen in particular as the Nikkei also regains highs last seen in July.
Sterling, in the absence of any more developments in Syria, looks set to consolidate above the 1.57 until next week's FOMC meeting. Today's unemployment numbers from the UK are the highlight, particularly as forward guidance is now explicitly tied to getting the jobless rate back below 7 per cent.
The recent Bull Run in Sterling and UK economic data in general remains a concern for at least one branch of the UK government, with Vince Cable warning against complacency after only a few months of good data. With little UK data left this week, focus now turns to retail sales, which are expected to show strong growth and CPI data forecast to show inflation remains stubbornly above target.
The attention of the market is very focused on Sept 18 and the FOMC meeting. Tapering is expected to commence but the exact make up of any reductions, either in Treasury bills or MBS or something involving reverse repos is very unclear at the moment.
Last week's jobs number confused matter slightly posting lower than expected jobs growth and the unemployment rate falling only because the participation rate continued to fall. Even with the slight slowing in the pace of job creation the Fed has gone to extreme lengths to pre-warn the markets about tapering, failing to begin this month would be a huge surprise.