Yesterday the US Dollar came under pressure as speculation increased that the Federal Reserve will hold off on tapering in September.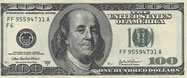 This speculation increased significantly following the disappointing payrolls data on Friday which came in much lower than hoped for at +169,000 against hopes for a reading over 200,000.
The labour market data and most especially the non-farm payroll data was always going to be a leading indicator to direct the Fed and although the Fed are still confirming that they have an open mind on tapering, the view is that they will hold off for now.
In the money markets this could lead to further gains for GBP/USD and EUR/USD especially if the possibility of intervention in Syria recedes as it currently seems to be the position with the hopes of Syria placing its chemical weapons under international control.
In relation to economic data, we have just had Italian GDP which has come in worse than expected for Q2 with a revision down to -0.3% for the quarter on quarter reading against the expectation of -0.2%, French manufacturing production and industrial output also came in weaker than expected.
The weaker data will help to reinforce the view that the ECB need to keep policy loose and should help to keep a lid on EUR/USD gains.
Elsewhere in China data has continued to point in the right direction with August industrial production rising to 10.4% and retail sales coming in at 13.4% against expectations of 13.2%. The good Chinese data will boost risk appetite and will help support the AUD which has gained overnight.
The UK Chancellor George Osborne publicly stated yesterday that the British economy is 'turning a corner', but investors holding GB Pounds remain unconvinced and are not buying into the rhetoric for now. Recently, we have seen a very strong run in economic data which has translated into a stronger Pound to some extent although there is still an element of caution.