The FTSE 100 ended the day down just 3.1 points at 6,946.66.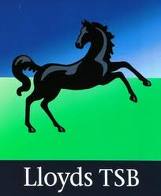 Shares in BA owner IAG rose 3.7% after the company reported a big jump in full year profits and raised its 2015 forecast by 20%.
Lloyds Banking Group climbed 0.6% after it posted rising profits and confirmed it would resume paying a dividend.
The rest of the banking sector was mixed. Standard Chartered shares gained 1.5% as investors continued to react to Thursday's news that its chief executive, Peter Sands, is to be replaced by ex-JP Morgan banker Bill Winters.
However, shares in Royal Bank of Scotland shed 5% a day after it announced another full year loss.
In other market news, publisher Pearson rose 1.7% after reporting underlying adjusted annual operating profits of 5%, in line with analysts' expectations. Investors were cheered by Pearson's pledge that earnings growth would resume this year after a two year restructuring programme.
Bookmaker William Hill fared less well, falling 3.3% after releasing first quarter results that showed revenues had fallen below expectations.
Shares in property website Rightmove jumped more than 13.4% after it reported a 26% rise in full year profit to £122 million.
On the currency markets, the Pound rose 0.2% against the dollar to $1.5437 and by 0.2% against the euro to €1.3790.