U.K. shares cut their monthly gains in the last minutes of trading at the end of May.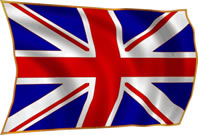 In what was otherwise a volatile day for the markets, the FTSE 100 plunged in afternoon trade to close the month 56.49 points lower at 6,984.43 amid continued uncertainty regarding the Greek debt situation and disappointing first-quarter GDP data from the US.
Greeks say they will pay the IMF their next debt installmenty this week as capital flight hits a new record.
The FTSE 100 Index slid 0.8 percent to 6,984.43 at the close of trading in London. The gauge fell 0.7 percent this week, trimming its monthly gain to 0.3 percent. The volume of shares changing hands was 32 percent greater than the 30-day average.
The broader FTSE All-Share Index dropped 0.7 percent on Friday, while Ireland's ISEQ Index lost 1.4 percent.
A slew of upgrades sent shares higher. Engineering group Weir advanced 48p, or 2.4pc, to £20.24 after Credit Suisse raised its price target from £19.15 to £22.05.
Ophir Energy also made gains of 4.2p, or 3.3pc, to close at 131.4p as Barclays raised its target price to 225p from 200p owing the upgrade to the company's ability to "take advantage of declining industry costs".
Conversely, Ashtead Group tumbled to the bottom of the FTSE 100 for the second consecutive day, falling 41p to £11.20 after its US rival United Rentals had talked down May activity at an industry conference in the US on Thursday.
Joining the laggards, Synergy Health plummeted in afternoon trade, shedding 72p, or 3.8pc, to £18.23 following a move by the US Federal Trade Commission to block its $1.9bn merger with US peer Steris. Both companies said they would fight the lawsuit. Analysts at Canaccord Genuity described it as a "simple transaction" that has become "complex".