The euro bounced strongly on Monday, after its initial knee-jerk reaction to Italyís referendum.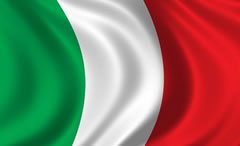 Yesterdayís price action appears to have put in a near-term base.
Cable however is still sitting higher, as it trades off the back of headlines coming from the High Court appeal over Brexit. That said, itís expected to be short-lived, with an interest rate hike on the cards from the Fed later in the month.
UK economy on course for solid finish
A recent survey conducted by Markit has shown that the UK economy is on course for a solid finish to the year, after activity in the services sector picked up, and consumer spending continued to rise last month.
Considering the UKís dominant services sector enjoyed its fastest growth since January, and the pounds latest surge, fears of a long lasting downside following Brexit may not be as bad as initially feared. This is also in line with the fact that the UK economy was on course to grow 0.5% in the final quarter, which coincidently matches GDP growth, going against what most economists predicted post-Brexit.
Data to come
The EU sees the Q3 GDP and the German Factory Orders for October, while the High Court Brexit appeal will continue in the UK. From the US we get Trade Balance and Factory Orders, and the API Weekly Crude Oil Stock Inventory will also be released, which will likely add to the current volatility in the oil price. Aside from this, all eyes will be on the ECB when they meet on Thursday.