Buy To Let (BTL) finance for people in difficult or complex situations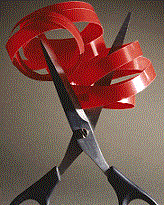 When the high street says no, it doesn't mean the case can't be placed. Wise Money specialises in difficult and complex BTLs and can place the following unusual application types:
Ex-patriots
Complex corporate structures, Ltd's, LLP's, partnerships, trusts and SIPPs
First-time landlords
Adverse can be considered
HMO's, light refurb properties, holiday-lets, multi-lets, commercial, etc.
We have many products to suit:
Up to 85%
Rates from 2.89%
Interest only products
England, Scotland & Wales
If you have any BTL, Commercial or bridging enquiries, please call our team on 0800 0147798 asking for the Wise Money Service
Please just click on the Get Started button- or fill out the free, no obligation form below:

Being refused credit or having a bad credit rating is nothing to be ashamed of and we won't judge you either.
We specialise in helping those previously refused by other companies and high street lenders.
We even arrange loans for the self-employed and those who have difficulty in proving their income.
No matter what you need, experienced and friendly advisors will guide you every step of the way – so your application goes ahead quickly, easily and completely hassle free.
Who can apply for a remortgage?
The simple answer is anybody can apply- however in reality before an application can be processed your age and employment status are taken into consideration.
As long as you are employed and you are over 18, you can apply. Please contact us today for a free no obligation quote.
Our lenders provide some of the most competitive finances in the UK. So if you're looking for a help and you're a UK resident why not ask for a quote?
At Wise Money we work with a number of different financial services providers. As a result we find that we are able to provide competitive rates and terms for a wide range of different personal circumstances.
You can expect a prompt and efficient service. An in-principle decision will be made as soon as possible and once your application has been fully processed your money is made available to you as quickly as possible which you are then free to spend as you wish.
The overall cost for comparison is 8.6% APR. THINK CAREFULLY BEFORE SECURING OTHER DEBTS AGAINST YOUR HOME. YOUR HOME MAY BE REPOSSESSED IF YOU DO NOT KEEP UP REPAYMENTS ON YOUR MORTGAGE. UK customers- WiseMoney.com Ltd is an information only website who will pass you to an appropriately FSA regulated and authorised organisation who you give permission to contact you. We may receive a financial payment if you successfully complete a product for which we introduced you. We wish you all of the best in your financial endeavours.
Please just click on the Get Started button- or fill out the free, no obligation form below: