We are just a few hours away from the spring Bank holiday and today is expected to be a quiet day.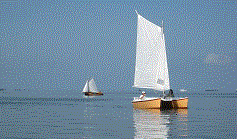 The main piece of news out today will be the second estimate of US growth in the first three months of the year which is scheduled at 1.30pm GMT.
The first estimate was disappointing and showed growth slowing to an annual rate of just 0.4% and with the latest sets of data; economists believe the figure could be revised up. Jobless claims dropped to 268K from 278K, durable goods orders rose 3.4% and pending home sales increased 5.1%.
We learned from Fed President Powell that a rate hike may be appropriate fairly soon. Powell said "Depending on the incoming data and the evolving risks, another rate increase may be appropriate fairly soon".
Many analysts agreed that Powell didn't show any sense of great urgency to move at the June meeting and he stated that he had not made his mind up yet. He sounded cautious when he added "I can imagine the upcoming Brexit vote as presenting a factor in favour of caution about raising rates in June".
Investors encouraged by stronger German data
No major Eurozone economic reports were released yesterday but investors were encouraged by stronger German data. Everybody seems to agree the ECB will leave interest rates unchanged but improvements in Germany and France could persuade the Central Bank to wait and see the effect of the current stimulus before deciding on the next step.
UK GDP figures released yesterday
Over in the UK, GDP figures were released yesterday and came in line at 0.4% on a quarterly basis but were slightly weaker on an annualised basis as they came in at 2.0% versus a market expectation for a 2.1% reading. Brexit is weighing on the economy as the underlying data showed weakness. Exports were down and business investment was disappointing.
The only bright spot was provided by government spending and consumer spending, which helped to offset the decline. The housing market is also showing signs of a slowdown as data from BBA Mortgage approvals showed a low at 40.8K against 45K in the previous month. This seems to indicate that the Brexit might be a drag on the housing market.
As mentioned earlier, the economic calendar is light today. In Europe business and consumer confidence surveys are due out in Italy, consumer confidence in France and retail sales in Spain.
The main focus will be in the US with Q1 GDP growth scheduled for release with analysts expecting a 0.4% upward revision. Later in the afternoon Fed Chair Yellen will also be interviewed at a Harvard event. The US and UK markets will remain closed on Monday.