FED minutes released yesterday sparked a considerable move in the currency market, as the hawkish Fed triggered a sudden, and sharp, repricing of interest rates.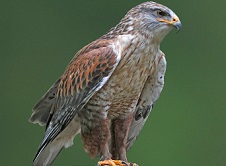 The minutes demonstrated a committee determined to continue in their tight monetary policy, with most Fed officials signalling a June hike likely, if the economy warrants it.
The Fed's Federal Open Market Committee (FOMC) judged that "…if incoming data were consistent with economic growth picking up in the second quarter, labour market conditions continuing to strengthen and inflation making progress towards the FOMC's two per cent objective then it likely would be appropriate".
It will be interesting to monitor if the Fed will be able to follow through with their plan, especially as the next rate meeting is scheduled ahead of the UK's EU referendum, an outcome of which is still in balance.
Remain vote tops opinion poll
There was major focus on Sterling, as it rose sharply both against the euro and the US dollar, after an opinion poll released by Ipsos MORI for the Evening Standard revealed a large lead for the remain camp.
Ipsos MORI reported that 55% of the public are planning to vote to stay in Europe in June's referendum, with just 37% backing Brexit. In Europe, the main focus yesterday was Eurozone inflation figures, which remained unchanged in April and with the YoY rate of consumer price index growth falling -0.2%.
Data to come
Looking at today's calendar, this morning the market will receive Q1 employment figures from France, but the real focus for the euro will be the last European Central Bank minutes meeting.
Over to the UK, and April retail sales data is scheduled for release, with the market expecting sales to rebound. In the afternoon, as the North American market opens, the Philly Fed's manufacturing survey will be closely watched, especially considering the weakness in the NY Fed survey earlier this week.
Initial jobless claims numbers are also scheduled for release, and the market will also have the opportunity to find out more about the Fed plans, with Vice-President Fischer and Dudley both scheduled for comments today.