After the UK's vote to leave the EU following a very close sentiment, Sterling has weakened significantly- but is bouncing back from it's lows.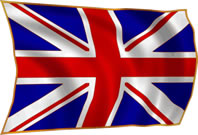 There is a factor of uncertainty within the markets which has caused a lot of major sell-offs. Further to this, GBPUSD has opened this morning at a 30 year low, representing a fall of around 10% from last night's peak, after breaking through key resistance levels.
This volatility is emphasised by the fact that there has already been a 2% bounce back. Naturally, a heavily declining rate is being seen across other Sterling focused currency pairings.
For the rest of the day, Sterling looks to remain under a lot of pressure, as will EURUSD. The next main focus will likely be the contemplation of the aftershock and how to deal with the uncertainty that is sure to follow the referendum's result.
Sharp reactions on the money markets
It was widely expected that a remain vote would be seen after all of the polls released and therefore, it comes as no surprise that the markets reacted sharply when the contradicting news came in this morning and last night.
Looking out to the rest of the day, it's likely to be chaotic and busy in the world of trading. It's not just currencies that are being affected either – we're seeing huge risk off moves elsewhere, including within the futures and commodities markets, just to name a couple.
Further to the general impact, it would come as no surprise to see central banks tightening their financial conditions and cutting interest rates. We're also likely to hear from the ECB soon. Politics will determine the long term cost and with David Cameron resigning this morning, there is yet another factor of uncertainty on this side of the Brexit.