The US Dollar received a boost in trading, as did stock markets after the non farm payroll report was released.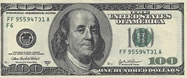 With job numbers in the US soaring by 287,000, way above the 170,000 expected number; investors flocked to the US dollar to find stable ground, as uncertainty lingers in the Eurozone after the Brexit vote in the UK.
However, gains were slightly capped for the Greenback, as average weekly earnings are still muted, though markets still seem to be moving towards a risk off scenario.
Despite the strong labour report, talks of an interest rate hike seem to be off the table for the near future from the Federal Reserve, as we move back into market consolidation mode.
As far as economic data goes, the US starts us off with the Conference Board Employment Trends Index and the Federal Labour Market Conditions Index, coupled with a speech by FOMC member George.
Concerns over Italian banks mount
Meanwhile in the eurozone, concerns over Italian banks continue to mount, though analysts still insist that internal stress tests for the banks reveal they are resilient and do not need any bailout funds. Euro area finance ministers are due to meet in Brussels today on a fairly quiet start to the week on the economic calendar.
Sterling subdued
Sterling remains subdued and under pressure after the Brexit vote; as markets are likely to remain in limbo until we have a leader of the Conservative Party to carry out the trigger to Article 50. The pound has slid down further after Friday's positive US data, and currently GBP/USD is trading well below the 1.30 level.
Most of the focus for the UK currency markets will be on tomorrow's speech by Bank of England Governor Mark Carney on financial stability and the inflation report hearings to provide further direction. The BRC Retail Sales Monitor is due for release today and will provide interim direction for the pound.