Sterling had a much better day trading yesterday against all its major currency pairings, as the UK Jobless Claims total fell to a record 1.64 million.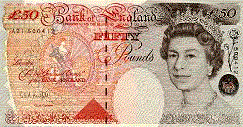 The numbers from April to June showed that the total fell by just over 50,000, with official figures indicating 31.75m people (74.5%) are currently in work.
Wages with and without bonus' also showed gains, as the current claimant count for July displayed an 8,000 drop in actual claimants since the surprise Brexit vote.
Conversely Fed Reserve hints at interest rate hike
The minutes of July's Federal Reserve meeting has hinted at another interest rate hike before the end of the year, but there was a clear division between members.
The FOMC looked to be nearing another move, as job growth and the sharp market recovery (post Brexit) has been a major factor; but a low inflation figures lack of rise, and staying towards its 2% target is still a concern.
With unemployment levels in the US below 5%, one Fed Member, Esther George, wanted a further hike in rates as 'the economy is at or near full employment'.
Money news to come
Today we see GBP Retail Sales, Eurozone Construction Output & Consumer Price Index, along with Initial Jobless Claims and Continuing Claims.