Today, chancellor Philip Hammond will deliver a keenly awaited Autumn statement.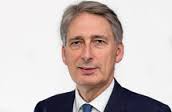 There is some expectation that the government will provide a fiscal boost. To continue the upward momentum in the pound, it will be looking for fresh fiscal stimulus through lower taxes and increased spending. The reality is likely to be more of a cautious update to spending plans given the ongoing uncertainties and the lower pound this morning.
Potential pressure on the euro
In Europe, we have the release of PMI data for Germany and France and it is expected that both manufacturing and services will hold up well. The euro may face some pressure on feedback from Italy where the referendum is in the balance. Prime Minister Matteo Renzi could seek early elections in the summer of 2017 if he loses the referendum vote.
All eyes are on the FOMC minutes
Tonight, we have the FOMC minutes from the last meeting. Currently, the market is over 90% confident that the FOMC will hike interest rates in December and this has been priced in. Therefore, attention for the minutes will be on the 2017 outlook and the scope for future interest rate increases. Any Fed projections will also be held against the Trump play in the markets which is anticipating a steeper curve in interest rate projections. In addition, we have the Markit PMI manufacturing index where a continuation of positive manufacturing feedback is expected.