Headlines continue to be focussed on the new president at the moment and yesterday, Trump reiterated his plans for "the wall" but admitted some of it may just be a fence.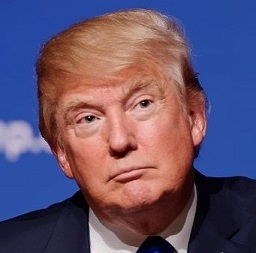 After a weekend to come to terms with Trumpís victory for the US presidential seat, European markets are expected to be up this morning.
Theresa May vows to lead pro-business government
Over here in the UK, today Theresa May will vow to lead an "unashamedly pro-business government" and is promising to come down hard on the city bosses that ìgame the systemî. Sheíll be speaking at the Lord Mayorís banquet tonight and is expected to focus on her plans for making the UK an attractive opportunity for businesses to invest in, following Brexit.
Much busier week in the money markets
In terms of the markets, we have a much busier week coming up with a very heavy data calendar compared to last week. Today, weíve started the week with mostly Asian data already released in the early hours of the morning with just Mario Draghiís speech left this afternoon to look forward to. We saw a positive 0.5% result for Japanís quarterly GDP data ñ 0.3% above the previous and forecasted. Alongside the Bank of Japanís Governor Kuroda speaking, we saw some volatility in GBPJPY followed by a brief rally which has since calmed down slightly upon the UKís open.
Furthermore, we can expect some local data tomorrow along with some Eurozone and US data, throughout the day. Going back to Draghiís speech today, heís due to talk at the Italian Treasury in Rome at 4PM GMT ñ Weíd need Draghi to have a dovish view if we want to see GBPEUR rise further.
Quiet on US currency markets
We are quiet on the US currency markets and macroeconomics this morning whilst still trading off the back of all things Trump related. We are due the key release of retail sales tomorrow so today, we could see a lot of reservation in the market in anticipation for this or till the end of the week for Janet Yellenís Testament on Thursday.