In keeping with market expectation, the US Federal Reserve has increased interest rates by 0.25% buoying up the Greenback.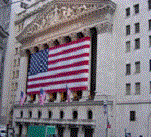 Fed Chair Janet Yellen has finally shown some optimism on the US economy by signalling that the Federal Reserve will increase rates 3 times next year and that the US economy does not need to rely any more on fiscal stimulus to prop up the labour market. Full employment is on the verge of being achieved and the decision has been taken to increase interest rates despite the uncertainty of President elect Donald Trumpís initiation in office.
While offering a bullish view on the Fedís dot plot for subsequent years, a 0.25% hike is more of a wait and see approach taken by the Central Bank. As most of the move was priced in, the equity markets dropped slightly while the US dollar made gains against most of its counterparts. Today, investors will turn their attentions to US inflation, manufacturing and labour data as well as Eurozone manufacturing PMI numbers for further direction on the markets.
Spotlight on the Bank of England
With Sterling having lost its gains made in the lead up to the Fedís interest rate decision, markets will be keenly focused on the Bank of England interest rate decision and meeting minutes which are due for release later today. With uncertainty still prevailing on the nitty-gritty of Brexit, it is widely expected that the Bank of England will maintain their neutral stance and keep interest rates where they are until some certainty and direction comes back into the market.
While reports show that the economy is still resilient after the Referendum, concerns are growing on slowing growth forecasts for next year as well as mounting inflation which could put pressure on consumer spending. The Government also took a stance and announced that it may lean towards a transitional deal if necessary for the UK, therefore leaving the EU to pander to the financial sector in trying to achieve a smooth transition. However, markets will be closely watching statement that come out of the Bank of Englandís interest rate decision for further direction.