Today, Theresa May will attempt to calm fears of Sterlingís volatility, stating she wants a global UK.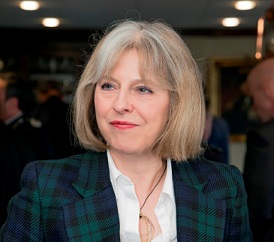 Lancaster House is the venue for investors to keep a keen eye on proceedings. Theresa May will be looking to state a ëcleaní Brexit and seek trading agreements not only with the EU, but other surrounding national counter-parties. With Trump seemingly supporting Brexit, today's live speech will be the Prime Minister's chance to stabilise GBP after a rocky few days since its decline when Asian markets opened late Sunday night. The main sticking point has been free movement within the EU which is ërequiredí if access to the single market is to be kept, and no doubt the PM will need to clarify her position if a fair deal is to be concluded.
Donald Trump willing to thrash out deal for UK-US trading agreement
Donald Trump has been quite vocal even before his Presidential campaign with regards to the UKís current position, stating he is willing to thrash out a quick deal for a UK-US trading agreement. Theresa May has been cautious in her acceptance of the good news, insisting no deal can be drafted whilst triggering Article 50 hangs in the balance. There is a meeting pencilled in for the UK Prime Minister to meet with Donald Trump in the US shortly, where there is expected to be some ëoff the tableí conversations on how best to strike a swift deal once Brexit has been officially activated. A quiet day in terms of US data is to follow.
The French Financial Minister, Michel Sapin, has suggested the British government had no back up plan if the Leave vote won in Junes balloting, with the UK now ëimprovising on its Brexit policyí. Mr Sapin wants more clarity on the UKs actual situation and wants Article 50 triggered sooner rather than later. EURO ZEW Survey is out for viewing this morning.