Tonight Donald Trump will be addressing Congress and this will attract the attention of the markets, as previously Trump has promised to announce 'something phenomenal' in relation to tax.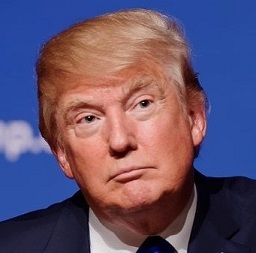 Tonight we may find out some of the detail on the tax plans and this could lead to volatility in the USD. Looking further ahead it could help to form sentiment on monetary policy as the federal Reserve are also sitting on their hands until they get clarity on the economic plans from the Trump administration.
The Trump trade which is a focus on reflation could come back into play after losing some momentum recently, and there is a small possibility that the Fed could still look at March for a rate hike. The Federal Reserve will also be awaiting key PCE inflation data tomorrow to give further guidance. Today we also have US GDP for the last quarter of 2016 to digest so lots of US news to focus on.
Second Scottish referendum speculation
The pound has been under pressure in the markets following renewed speculation over whether Scotland would be allowed a second referendum on independence, following the withdrawal of the UK from the EU. This essentially creates a new uncertainty compounding the uncertainty of Brexit itself, and hence it has weighed on the pound. The Article 50 bill is currently passing through the House of Lords with the potential for amendments to the bill.
Euro's ups and downs
The euro is trying to hold its head above the water and has been helped by feedback from yesterday's EC economic sentiment survey which backed up recent stronger PMI's from Europe. The euro is still facing political headwinds from looming elections in France and later in the year Germany. The euro is also at risk of Trump delivering aggressive tax plans as this could catalyse a move lower in EUR/USD.