Markets ended the week on a mixed note, following the release of US Jobs data on Friday.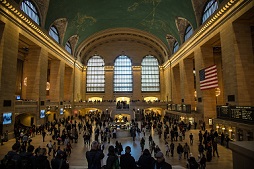 Non-Farm Payroll showed 227k growth in the job market in January, much stronger than the expectation of 175k and up from the previous monthís 157k, the headline unemployment rate also rose 0.1% to 4.8%, above expectation of remaining unchanged.
Despite this, the bigger concern was seen in wage growth, where the average hourly earnings rose 0.1% mm in January, much lower than expectation of 0.3% mm. As a result, weíve seen the dollar strengthen, as it made further ground on Sterling early this morning.
Brexit squeeze for companies
More than half of Britain's largest companies are now suffering from a vote to leave the European Union last June. A new survey of business leaders found that 58% said the Brexit vote was already having a negative impact on their firm, with just 11% saying that it had helped business.
This coincides with many businesses across the city calling on Chancellor Phillip Hammond to ease the burden on firms in next monthís budget, as business rates across the UK are due to rise in April for the first time in seven years.
The confederation of British Industry (CBI) has voiced that the government need to change the way rates are calculated, in order to not put further pressure on businesses.
Data to come
Data today is fairly thin as weíve already had German factory orders mm which have come in much better than expected at 5.2%. The rest of the week will feature interest rate decisions from both the RBA and the RBNZ, and with no expected changes to their policies, we could see some volatility in the markets around the Asian sessions.