Wise Money markets were rather flat on Wednesday, with stocks stuck in their recent range.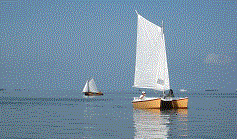 Although the dollar reversed early gains after coming under pressure from a decline in U.S. The soft Treasury yields released had investors pricing out a March rate hike by the Fed amidst the uncertainty over Donald Trump's economic policies. Most of the interest yesterday was in Gold, which continued its recent gains and made a new 3 month high as many investors deem it to be a safe haven. Furthermore, Investors in the market are concerned by the wave of elections coming up in Europe, not least in France where the far-right candidate Marine Le Pen is gaining mounting support as she promises a referendum on EU membership.
Euro under pressure
The euro is coming under pressure in the markets due to a cocktail of perceived headwinds. The French political situation has become more uncertain and we also have renewed concern over Greece alongside problems in the Italian banking sector. European central Bank President Mario Draghi speaking yesterday attempted to reassure the markets and outlined that he sees the ECB maintaining an accommodative monetary policy until his term concludes in 2019. This helped to restore some confidence but scrutiny will be high on developments within Europe.
Light day in terms of data
Today we have a light day in terms of data with US initial claims the only data of note. Jobless claims have fallen recently and today the feedback is expected to show that claims remain at low levels. Tonight, we have Bank of England governor Mark Carney speaking and this could lead to some volatility in the pound.