We're opening this morning on a fairly positive note for Sterling, after the Friday fall which was due to weak Retail Sales figures, which put a turn on the weekly strength.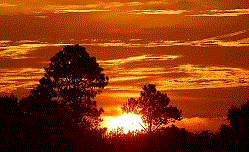 The data suggested that higher inflation is starting to act as a bit of a headwind to consumer spending, which has been the primary driver of UK growth.
News from the US
The first point of note for the week is that itís a US bank holiday today which will affect liquidity, volatility and obviously any payments going there. Furthermore, the main noteworthy event on the macro calendar this week is the Fed minutes from their February FOMC meeting. However, given that since this meeting we've seen Yellen's congressional testimony, which actually held quite a hawkish tone, the impact on the US dollar may be limited.
Euro data
Over in the Eurozone, the data schedule is dominated by survey data for February, including PMI figures and the German IFO. Overall though, we could see a bit of Euro support this week as the survey releases are likely to indicate on-going growth.
Data to come
Lastly, in terms of Sterling, the main release of note this week will be the second estimate of Q4 GDP which will give us the first look at the expenditure breakdown for growth within the fourth quarter. Unsurprisingly, any signs of a negative impact from Brexit in the data could cause problems for Sterling still.
Today we've got a very quiet day for macro data with the main focus being the ECOFIN meeting, the Eurozone's broadest financial decision-making body, held in Brussels and where a range of financial issues is discussed such as euro support mechanisms and government finances.