The markets were fairly flat again on Thursday as sterling was range bound on all of its major counterparts.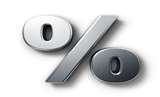 This was despite some solid US data, as both the US dollar and stocks fell later in play. Traders are unsure of the timing of the next Fed rate hike, with speculation growing that it may be delayed beyond March as previously hoped.
Investors deciphering Trump's press conference
Investors this morning are deciphering Donald Trump's remarkable press conference, in which he blasted the press and defended his administration's early progress – but didn't flesh out his promises of tax reforms and fiscal spending. The effects of Mr Trump's fiery press conference could see some volatility on the dollar in the not so distant future, especially with the Fed stating that the probability of a Fed rate hike in March, moving back down to only 36%.
Data to come
Friday should be a reasonably quiet end to the week, with not too much on the agenda aside from any possible political soundbites coming mostly from Donald Trump. Today's January retail sales data will be watched closely for any signs that UK consumer spending is faltering. A weaker reading might indicate that consumers are now feeling the pinch from higher inflation, which has forced real wage growth down to a two-year low.