Yesterday, Retail sales figures showed a decrease, which hit the pound slightly.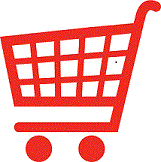 January spending from the British Retail Consortium (BRC) had crept up 0.1% year-on-year, representing a downturn from the 1.7% increase in December and also, the feeblest numbers since August 2016. It led the BRC to state that the New Year may bring more cautious consumers. However, online sales rose 8.6% as it has become easier to buy bulk on the internet, whilst on food rose 2% for the last quarter.
With the Bank of England expectations of inflation rising as high as 2.75% by mid-2018, the price in shops is expected to follow suit by pricing in an increase. Brexit looks to slowly have an impact of consumer spending and the weakening pound is at the forefront of the moves. GBP has fell by nearly 16% against USD and almost 10% against EUR since the surprise Brexit win in June 2016.
New housing strategy to meet demand
Earlier, the UK government stated that each financial year, 250K new homes are required to meet demand, and currently, it is falling behind its schedule. The newest housing strategy for England enables councils to plan themselves for their local housing requirements, giving them powers to make developers start construction work on land they possess, but work has failed to live up to the pace it requires.
Draghi fires shots at Trump
Mario Draghi has fired shots at Donald Trump, blaming the new US President for volatility in relation to the euro. He believes that Trump sudden policies are leading to economic uncertainty on a global scale, and said that the ECB will continue to be expansive in its QE programme to curb inflation. He also suggested that rolling back financial sector regulations for the US, which were put in place after the global financial crisis, are not ideal.