President Trump yesterday managed to excite financial markets as he announced 'something phenomenal' on taxes in the next two or three weeks in a meeting with US airline executives.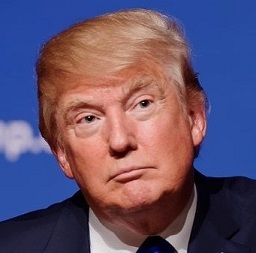 During a press briefing later on in the day with the White House Press Secretary, Sean Spicer confirmed the package will be 'comprehensive' and that it will 'address both the business side of the tax ledger as well as the individual rates'. Trump also confirmed that he is working on seeking to roll back 'burdensome regulations' and change the country's 'obsolete' infrastructure system.
Today President Trump will meet with Japan PM Abe in Washington so the news will likely be dominated again by Trump with markets focused on the specifics that will come out of the meeting. It will be interesting to see this play out as Trump recently commented on Japan manipulating its currency to gain competitive advantage and also accusations of Japan conducting unfair business practices. Today's meeting will be more about two-way trade and focus on a full range of economic ties with Abe planning to discuss creating jobs and building infrastructure in the US.
Wise Money market news
In Europe, Greece has once again come to the attention of the news as debt problems are again spooking markets in a year that is already proving challenging for Europe. The IMF and EU are in focus at the moment as they seem to disagree on how to tackle Greeceís debt problems. Yesterday the IMF said that in their view Greece should target a primary surplus target of 1.5% accompanied by significant debt relief which is in stark contrasts to what the EU has been pushing for: no debt relief, more austerity and a primary surplus target of 3.5%.
Data to come
On the data front, yesterday in the US there was no change to the final wholesale inventories print of +1.0% mom in December, while initial jobless claims surprisingly fell 12k last week to 234k. In Europe, Germany December trade surplus was narrower than expected Ä18.7bn (vs. Ä20.5bn expected), which reflects a decline in exports while imports remained flat during the month.