The UK economy increased to 0.7% for Q4 of 2016, up from 0.6% the previous quarter.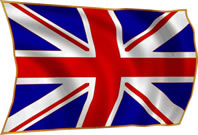 The Gross Domestic Product figures were welcomed by investors, as the pound attempted a rally. The manufacturing industry was given the plaudits as it beat its own expectations, but the ONS slashed estimates for growth in 2016 to 1.8%, down from the 2% it had forecast in January. Exporters in the UK have grown in confidence, with no surprise to GBP levels against most major counterparties since Brexit, a survey announced. Sales of UK products are expected to grow in 2017 with 9% levels higher for Q4 2016, than the previous quarter.
EURUSD hit six week low
EURUSD currency pair hit a six week low touching 1.0537 early this morning as the French Presidential election begins to take shape. With Le Pen looking a strong candidate within France, a move from her rivals has since boosted the currency pair, as Macron agreed a pact against the populist National Front.
Another rate hike expected soon
The Federal Reserve has suggested another rate hike is expected 'fairly soon' if important economic data continues to prosper, notably jobs numbers and inflation. The minutes from the meeting, aired yesterday showed the Fed keeping interest rates on hold, and stressed uncertainty will keep rates on hold for the short term until the future becomes clearer. 10 of the members claimed 'moderate risk' to inflation fears, which was seen as the main cause to keep rates where they currently stand.
Today's data comes from the EU and the US, with German Gross Domestic Product expected at 1.7% aligned with 1.7% forecast, with a German confidence survey to add. In the US, Initial jobless claims for the week and continuing claims are to be viewed also with US House Price purchase this afternoon.