Immigration has seen a fall in the UK since the Brexit vote, as Europeans feel the UK will become more hostile moving forward.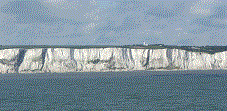 The figures, which were from September 2016 showing net migration had fallen year on year to 273K, which is still significantly above the Governments 100K marker.
The latest CBI survey has showed UK Retail sales have bounced back from its January blues, with consumer spending still not unconvincing shoppers to run from the threat of inflation. The survey, answered by retailers showed the strong improvement from a month previous, but fears are growing for when Article 50 will be triggered and inflation continuing to rise.
Potential Frexit
A potential Frexit is causing one of Franceís biggest insurers, Axa to rethink its strategy. With its shares down nearly 5% since the election, investors are now taking Le Pens National Front party seriously. The news that her rival has agreed a pact early this week will calm nerves, but another Brexit style move in France if Le Pen is successful is now seen as a real threat to some of Frances biggest companies.
US stock markets gather momentum
The US stock markets continue to gather momentum, since Donald Trump has promised more US jobs for locals, but he has cut short advising on a plan to halt the factory jobs decline. The US is looking steady as a safe haven currency, with a probable interest rate move being looked again over the next 2 to 3 FOMC meetings.
Data to come
Canadian Consumer Price Index figures are out for viewing today, alongside New Home Sales for the US, in what will be a less volatile day in trading.