There are growing hints that a US interest rate hike is near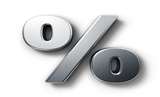 The market's appetite for US dollars seems to be insatiable and influenced how all other currencies move. Sterling was no exception as dealers seem to back a second interest rise in the US.
Lael Brainard, a rate-setter at the Fed and usually considered a dove hinted that a rate hike is 'appropriate soon', which in turns sent the Sterling to its lowest for a month and sent the FTSE 100 to a new record.
The Fed raised rates in the month of December to 0.75% and the Fed forward guidance hinted at three further rises this year, which could see the pound drop even further according to analysts.
Only a week ago, financial markets were pricing in a 33% chance of a Fed rate hike in March, and are now pricing in a 90% chance of a hike this month as they seem to think that the Fed can't afford not to act without losing the last vestige of credibility. The Fed Chair Yellen's speech on economic outlook this evening in Chicago at 6pm GMT would be closely monitored.
Data releases
On the data front, in the Eurozone data released yesterday was decent, with German yields moving higher, but again the US dollar was the main driving force in the direction of the euro against the dollar. The Eurozone's CPI estimate for the month of February increased to 2%, up from 1.8% while the unemployment rate was steady at 9.6%. In the US the sole release was the latest weekly initial jobless claims print, which revealed a 19k decline in claims to 223k which is the lowest since March 1973.
Data to come
Looking at the day ahead, German and Eurozone retail sales are scheduled for release on Friday along with revisions to service sector PMIs. Consumer spending is expected to rebound after contracting in the month of January. We will also get PMI's in the US along with the February ISM non-manufacturing print which is expected to hold steady at 56.5. The Fed speech will arguably be the bigger focus, with Yellen's speech at 6pm GMT set to be watched closely. Fed Evans and Lacker will be also due to speak in a panel at 3.15pm GMT, Powell speaks at 5.15pm GMT and Fischer at 5.30pm GMT.