The US Dollar is slightly weaker on the pound as the markets have reacted to Donald Trump's congress speech.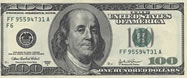 This reaction was fairly limited and markets are instead focusing on significantly higher risks of a rate rise by the Fed at the 14-15 March meeting, especially after the comments from New York Fed President, Dudley, that the case for tightening ìhas become a lot more compellingî. As a result, there could be some market volatility on the dollar in the coming weeks, while investors look to take their positions.
Anti-climax of Trump's speech
US President eagerly awaited speech was a slight anti-climax as he offered an uncharacteristic upbeat theme that sought to calm his opponents. Despite delivering an address which had a familiar 'America First' theme throughout, similar to that of his inaugural speech, there was more of a presidential tone which could be a sign that he is trying to be more diplomatic in his firm approaches. Furthermore, Mr Trump reconfirmed that he intends to repeal and replace Obamacare, increase defence spending, enforce immigration laws and also overhaul tax including cuts for the middle class.
Today's data
Most of the day will be spent deciphering Mr Trump's speech with some potential volatility later in the day. Data wise, we'll have the German provisional CPI (exp 0.6%mm, 2.1%yy) and Unemployment (exp -10K, 5.9%) for January and the US Personal Consumption/Expenditure figures. The Construction Spending and Total Vehicle Sales are also due, as well as Fed speeches from Kaplan and Brainard, late in the day.