Theresa May suffered a setback, as the House of Lords voted against changes to Article 50 Bill.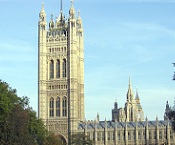 The same Bill had passed through the House of Commons with little restrain, which had been expected to happen this time also. Theresa May, may now need a plan B for triggering Article 50 within the month of March, as the debate on EU nationals living in the UK doesnít appear to be any closer to striking an agreement.
Increase of UK house buyers
According to the figures published on Wednesday, UK House prices for January to February grew at a sluggish 0.6%, and 4.3% for the same period a year ago. Average house prices are now just under £206,000, which is up by just a bit less £700 from the same period last year. The number of house buyers has raised to around 11 for each household available, making it increasingly difficult for buyers to find their ideal home. Even though mortgage lending is still at significant lows, first time buyers, especially, are having to put down more deposits to meet with house price increases.
Investors left settled after Trumpís speech
US Stock Markets continued to rally after Donald Trump spoke to Congress, with the President toning down his usual Gung-Ho approach. The way Donald Trump led himself through the meeting left investors more settled, which hasn't always been the case in his short period in charge of the biggest economy in the world. In other news, the Federal Reserve are expected to raise interest rates after a bright start to the economic year, with the first hike expected within the next 2-3 meetings.
Data to come
Today's data from the EU could swing the FX Market, as Consumer Price index figures are out this morning, and are expected to be slightly higher for February year-on-year, with 1.9% against a previous 1.8%. We also have Swiss Gross Domestic Product to view, as well as Canadian Gross Domestic Product. Japanese Consumer Price Index numbers for January year-on-year are also expected to be slightly better off at 0.4% against a previous reading of 0.3%.