Last week's Bank of England (BoE) interest rate decision saw the pound end the week higher against the euro and US dollar.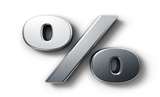 With UK inflation figures due out tomorrow, GBP could have further to climb.
As markets opened on Monday the GBP/EUR exchange rate was holding above Ä1.15 while GBP/USD stormed to high of $1.2436.
Wise Money markets Roundup
Last week was rammed with influential news, with the Dutch election, US interest rate decision and Bank of England (BoE) policy meeting all inspiring significant currency movement. While victory for Prime Minister Mark Rutte in the Netherlands lent the euro support, the US dollar weakened after a less-than-exciting policy statement from the Fed. The pound, meanwhile, was the weekís big winner thanks to an unexpected vote for an immediate rate hike in the BoE policy meeting.
Both the Australian dollar and New Zealand dollar benefited from the Fedís unchanged outlook towards future rate adjustments, but concerning growth figures from New Zealand limited NZD gains.
Currency Forecast
We could be on course for another interesting week in the currency market. Although there arenít any major news items on the calendar for today, tomorrowís UK inflation report has the potential to continue the poundís recent rally.
As some members of the BoE Monetary Policy Committee (MPC) have hinted that consumer price pressures could encourage them to vote for higher borrowing costs in the near future, another spike in inflation would be pound-supportive. Currently analysts expect a 0.5% increase in the Consumer Price Index in February, month-on-month, with an annual figure of 2.1%. This would take year-on-year inflation above the BoEís 2% target and would increase concerns that consumer spending will be restrained in the months ahead.