Signs that the UK's Brexit negotiations are going to be a bit more tempestuous than hoped have left the pound a bit despondent this week, with the currency failing to see much benefit from positive domestic data.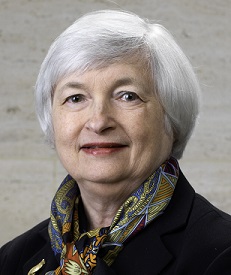 In the past 24 hours the GBP/EUR exchange rate has fallen from €1.1846 to lows of €1.1799 while GBP/USD has slumped from $1.2935 to $1.2842. However, GBP/AUD has risen from AU$1.7246 to AU$1.7393 and GBP/NZD has advanced from NZ$1.8623 to NZ$1.8751.
Wise Money roundup
Yesterday's UK construction PMI continued the week's theme of better-than-forecast UK data by coming in at 53.1 in April, up from 52.2 in March. This followed hot on the heels of Tuesday's unexpectedly strong manufacturing report.
As the construction sector contributes so little to total economic output, the result was a pleasant surprise but had little positive impact on Sterling.
In fact GBP exchange rates actually weakened on Wednesday thanks to concerns that the UK's Brexit negotiations were already getting off to a bad start.
Accusations from Prime Minister Theresa May that Brussels was interfering in the UK election and threats of a whopping €100 billion exit bill saw the pound drift lower against the euro.
GBP/USD also fell in the wake of the Federal Reserve's interest rate decision. While the central bank took no action at this juncture, it left the door wide open to two further rate increases over the rest of 2017.
The Fed's statement asserted that it 'views the slowing in growth during the first quarter as likely to be transitory.
While expectations of a June adjustment supported the US dollar, a softening in higher-risk currencies helped the pound stand firm against the Australian and New Zealand dollars.
What's coming up?
Rumours that the Queen has called a meeting of 'all staff' at Buckingham Palace have been dominating headlines today, but as long as the subject of the meeting doesn't have an economic focus the UK's services PMI is still likely to be the main cause of pound movement today.
A hat-trick of positive results would give the pound a boost, but if the all-important services sector is shown to be struggling the pound could extend recent losses.
Eurozone retail sales data is also likely to impact the GBP/EUR pairing. As it stands, sales are believed to have stagnated on the month but risen from 1.8% to 2.1% on the year.
While better-than-expected figures could send the euro higher, gains may be limited ahead of the second round of the French election – due to take place on Sunday. Over in the US we've got trade balance, initial jobless claims and durable goods orders data to focus on.