While the pound might have failed to get the upper hand against the euro, upbeat UK data helped Sterling strengthen against the US, Australian, New Zealand and Canadian dollars.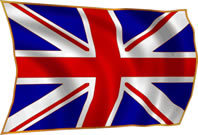 The GBP/EUR exchange rate dropped from €1.1812 to €1.1753 but GBP/USD advanced from $1.2844 to $1.2941, GBP/AUD hit an eight-month high of AU$1.7530 and GBP/NZD fluctuated between NZ$1.8701 and NZ$1.8869.
Wise Money Market Roundup
What's been happening?
A better-than-forecast UK services PMI gave the pound a bit of a boost on Thursday and helped the currency recover its previous Brexit-related losses.
The services report came in at 55.8 (beating predictions of 54.5) and rounding off a trio of unexpectedly perky releases.
Markit economist Chris Williamson said of the report; 'The upturn in the services PMI rounds off a hat trick of good news after upside surprises to both the manufacturing and construction PMIs. The three surveys collectively point to GDP growing at a rate of 0.6% at the start of the second quarter.
While we expect consumer spending to slacken in coming months, with the April survey highlighting continued weakness in sectors such as hotels, restaurants and other household-facing businesses, there's good reason to believe that at least 0.4% GDP growth can be achieved in the second quarter as a whole.'
The news that Prince Philip will be retiring from public life later this year didn't impact the pound, but it did dominate headlines for much of the day.
Meanwhile, the belief that Centrist Emmanuel Macron won the final televised debate of the French Presidential election bolstered support for the euro ahead of Sunday's vote, weakening GBP/EUR in the process.
What's coming up?
The pound could extend gains against the US dollar before the weekend if the US non-farm payrolls report disappoints. Any weakness in the labour market could make the Federal Reserve think twice about raising interest rates in June.
Sunday's French election will be the catalyst for GBP/EUR movement at the beginning of next week. The euro could rally if Macron does take the Presidency, despite his victory being so long expected.
However, if 2017 turns out to be as politically shocking as 2016 and far-right Marine Le Pen emerges triumphant, EUR exchange rates are likely to record dramatic losses.
Next week the most high-profile events on the UK's economic calendar are the publication of UK trade data and the Bank of England's interest rate decision/inflation report.
The BoE is highly unlikely to take any action at this juncture, and the minutes from its report may err on the side of caution in light of the upcoming UK general election.