Mark Carney, Bank of England Governor, has issued a warning to all UK households that the annual debt may be spinning out of control.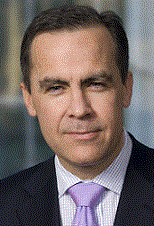 Credit cards and other forms of unsecured debt are at their highest level for a number of years, as consumers carried on using false money for purchases. After releasing Stress Test results, he pointed out that Q2 for 2016 has shown an increase as high as 133% per household, and he was keen to see a more logical approach from consumers to spend their capital wisely.
Failed stress test and increasing car prices
In other news, The Royal Bank of Scotland failed the Bank of Englandís stress tests yesterday, plummeting share prices for the already poorly performing Bank. The PRA, who govern major Banks and companies, will now be watchful of future moves by RBS, who now have to boost their balance sheets by reducing costs (potentially jobs) and cut any assets which continue in the red.
Car prices could be set to increase, as the President of the SMT has suggested that the price will rocket if access to the Single EU Market is not kept. Tariffs and import prices could rise to unprecedented levels which could be passed onto consumers, almost a given. With nearly 80% of British car being exported, companies would be keen to pass costs onto buyers rather than cut costs, such as jobs and factory downsizing.
Oil price rises as the production is cut
The Organization of the Petroleum Exporting Countries have agreed to cut the production of oil for the first time in 8 years, sending the price of oil through the roof, moving up 8.6%. The production will be cut from currently 1.2million barrels per day down to a figure of 32.5m barrels per day, making the cost a at the close of play $50.36 a barrel. Non-OPEC members will meet on the 9th December, and if they agree to their word on their respective cuts, the price could increase further.
Wise money market's data to come
Todayís data from the UK solely relies on Nationwide House Prices, with the Eurozone hosting a number of manufacturing figures with the Unemployment rate to boot. The US also has a busy day after a superb end of a trading day for the S&P Index, with ISM manufacturing out to view alongside Initial Jobless Claims, plus a number of key note speakers commenting this afternoon.