The pound dropped to a new two month low against the US dollar ahead of the Federal Reserve's interest rate decision.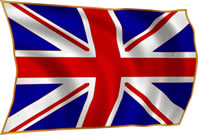 But GBP might be safe from further losses.
What movement have we seen in the wise money markets?
It's been a pretty hectic week for news, and yesterday we had the Fed rate decision, Dutch election and UK jobs data to contend with.
While the pound was able to hit 1.15 against the euro on Dutch election concerns, it has since fallen back to trading at 1.14.
The pound US dollar exchange rate, meanwhile, advanced to a high of 1.23 after the US interest rate decision before easing slightly to 1.22.
Sterlingís performance against the Australian dollar was a little less impressive, with the GBP/AUD exchange rate spiking to 1.61 before the Fed announcement but sliding to 1.59 in its wake. The pound remained trading in a weaker position against the Australian dollar despite Aussie jobs data falling short of the mark.
So, what happened?
The pound was able to rally yesterday as The Times published a report which detailed the need for the BoE to raise interest rates soon in order to counter the impact of rising inflation.
According to the economists referenced in the report, the BoE should increase borrowing costs by 25 basis points within the next couple of months.
The news that UK unemployment fell to its lowest levels in 41 years was also pound supportive, although disappointing wage data did limit GBP gains.
The GBP/EUR exchange rate also fell from its best levels as the far-right candidate in the Dutch election, Geert Wilders, came a distant second. As fears of rising populism have been holding the euro back in recent weeks, the news was enough to give the currency a boost.
Finally, over in the US the Federal Reserve acted as everyone expected and raised interest rates at its latest policy meeting. However, the pound actually strengthened against the US dollar on the news as the outcome had been predicted so far in advance and the Fed offered no real indication of when rates might be increased again.
What should you be looking out for?
Today's big news is the BoE interest rate decision, due at lunchtime. The central bank isn't likely to make any changes to policy at this point. However, if it mentions inflation and hints that borrowing costs will have to be reviewed if consumer price pressures keep growing, the pound could climb against currencies like the euro and US dollar this afternoon.
The Eurozone's final consumer price index for February will also be of interest. If it confirms that inflation hit a four-year high, it could put pressure on the European Central Bank (ECB) to reconsider its own outlook on interest rates.