With the US markets being closed due to the bank holiday yesterday, volatility was fairly subdued for the Greenback.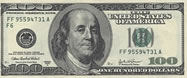 Though the US dollar has opened with some strength this morning as traders realign positions.
With Janet Yellen, in her testimony, taking a hawkish tone on the position of the Federal Reserve as an independent body, signals for the market continue to forecast a US interest rate hike in the near future, possibly March. Analysts also forecast the Greenback to be fairly strong right through 2017, basing their predictions on expected tax, fiscal and monetary policy changes.
News from Europe
EURUSD traded above the 1.06 mark yesterday though gains have been pulled back as the Euro takes a defensive approach as the French Election draws near. A poll showing the rising popularity of France's right wing candidate, Marine Le Pen tested investorsí nerves as they moved into French Bonds leading the stock markets to falter.
Also, Greece needs a new bailout tranche by the third quarter of the year to repay the IMF and has asked for more time to negotiate an agreement on the austerity measures, as Greece has rejected the proposal to reform pensions. On the economic calendar from the Eurozone, French inflation, manufacturing and services data are due to be released, while the US calendar is made up of speeches by Fed Members Kashkari, Harker and Williams, coupled with Redbook numbers and manufacturing and services PMI data for further direction.
Sterling enjoys minimal gains
Sterling meanwhile did enjoy some gains against the Greenback amidst low volatility yesterday but the lack of confidence in the pound is very evident as it failed to consolidate any of those gains as US markets reopened. However, despite reports that consumer confidence is still rising after the Brexit vote and that the demand for British goods has risen to a two-year high the pound has barely managed to crawl out of the 1.25 level against the Greenback after last week's negative UK retail sales data.
With most of the movement for Sterling dependent on the Article 50 trigger and negotiations on a Brexit deal, focus for the short term will be on Bank of England Governor, Mark Carney's speech and the inflation report due out today as well as the public sector net borrowing numbers for January for further direction.