Risk sentiment remains buoyant following the aggressive easing by the Bank of Japan (BOJ) which the market is now pricing in as a move into risk.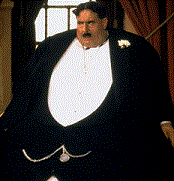 Asian markets and equities continue to rally and we are also seeing a follow through into gains in commodity currencies and US Dollar weakness.
The GBP/USD exchange rate has managed to squeeze higher still on this momentum and EUR/USD is also looking healthier.
Yesterday we had the FOMC minutes which through a slip up were actually leaked earlier than expected.
The minutes suggest a slightly more hawkish tone than what is being followed through by the FED in policy actions, however the markets shrugged off this tone believing the FED will continue to stick to its asset purchases at a rate of $85 billion per month through to year end.
On Friday we have US retail sales which is expected to show that consumer spending is softening in response to higher taxes and lower disposable income- if so this would support the FED keeping their foot on the QE pedal.
Yesterday Chinese data was also supportive for a move into risk as China announced mild trade deficit which to some extent dispels concerns of a weak domestic demand.
In addition outlook in China was supported by a tempering in inflation confirmed in the inflation report easing pressure for monetary tightening.
In the currency markets all eyes are watching US Dollar/JP Yen which is testing the key level of 100.
So far it has failed to breach it and remains a key psychological barrier which if exceeded would demonstrate the effectiveness of the BOJ policy in relation to depreciating the Yen.
Elsewhere we do not have any major data releases and the markets will continue to look to maintain the move into risk.