We start this week after a very volatile week for the currency markets.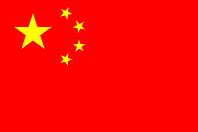 The US Dollar lost most of it gains after ADP job forecasts came out much lower than expected as well as poor manufacturing numbers earlier in the week.
However, the non-farm payrolls number that was out on Friday, came at a reading of 175k which was much better than expected.
That helped the Dollar claw back some of its losses against most currencies, specifically commodity backed currencies, which have amidst the commodity selloff, lost heavily.
The USD/JPY pair has been the most volatile as it has moved along a 7 percent range in the week.
The Yen clawed its way back under the 100 mark earlier in the week after Prime Minister Abe's speech that outlined strategies for investors painting a rosy picture, which managed to provide the Yen with some support, though not so for the free falling Japanese equity markets.
The non- farm payroll numbers from the US, though positive, were revised downwards by 12k which adjusted the unemployment rate by 0.1% which now stands at 7.6%.
This has kept the greenback weak and under pressure from most of it's counterparts in opening trade.
With mixed figures coming out of the US, investors are now less inclined to continue with the sentiment of the Fed cutting back stimulus in the near future, as markets price in the over-reaction to Bernanke's announcement that the Fed will ease its asset buying programme measures as soon as July.
Last week was also a very positive one for the Euro, on the contrary, as it surged to a 3 week high and the EUR/USD pair trades at 1.32 this morning.
The ECB met on their usual meeting on Thursday and kept rates on hold and revealed a promising outlook on growth forecasts for the region.
Despite weak manufacturing numbers earlier in the week, the ECB decided not to proceed with any plans of negative deposit rates. We had German industrial production figures out on Friday which also came in better than expected, in the wake of which Angela Merkel has urged the rest of the Euro zone to 'follow Germany's lead on growth'.
Meanwhile, European stock futures have fallen amidst China's export figures that sank to a 10 month low in May as a crackdown on fake trade invoices exposed weakness in global demand.