US non farm payroll data last week came as a rude shock to the markets at a paltry figure of 38,000 against an expected number of 164,000.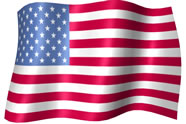 The US Dollar lost ground against most of its counterparts straight after the release and has now almost moved an interest rate hike in June off the table.
Analysts and hedge funds now expect the Federal Reserve to only raise rates once in 2016, against the initial mandate of the planned 3 or 4 rate hike dot curve for the year.
The EURUSD pair rallied up 2 cents though has pulled back a bit this morning as German Factory orders data have been released showing a decline to -0.2%.
Markets will now turn their attentions to Fed member Rosengren and Fed Chair Janet Yellen's speeches later today and also keep a close eye on labour conditions data to try and determine if the non-farm payroll number was an outlier or if broader economic conditions are slowing.
Sterling is losing ground, pushed by the 'leave' campaign
The Pound has lost considerable ground against the board this morning as the 'leave' campaign continues to gather momentum in the UK's Referendum polling.
YouGov telephone and online surveys have put the 'Brexit' campaign in the lead at 45% against the 'remain' side garnering 41% with 11% still undecided. Expect Sterling to be fairly volatile in the lead up to June 23 up to the date of the vote.
Meanwhile, investors will look towards market data comprising of BRC Retail Sales Index for interim direction though the main theme for the pound remains with the UK Referendum polls.