US stock markets have rallied after a pickup in commodity prices as the US Dollar lost ground after the statement by the Federal Reserve.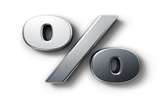 The Fed has left its benchmark interest rate unchanged even though the US economy is growing steadily but the Central Bank is being very cautious due to the threat and potential risks of global economic and financial turmoil.
GDP forecasts were also lowered by the Fed and markets are now expecting just 1 more rate hike later in 2016, much lower than the 4 hikes forecast earlier by the Fed.
With the Central Bank being so dovish, the Greenback lost ground against most of its counterparts though continues to find strength against the Japanese Yen.
Speeches by FOMC members Dudley, Rosengren and Bullard later today should provide further direction for the dollar, coupled with consumer sentiment data out from Michigan.
The euro has made a slight comeback after falling considerably last week after Mario Draghi's speech boosting further quantitative easing for the Eurozone. However, a dovish Fed strengthened the euro.
Sterling strengthens across the board
Sterling has also strengthened across the board despite the Bank of England holding interest rates which was widely anticipated.
Most of the gains made were based on forecasts of slight gradual rises in inflation and growth and a dovish Federal Reserve.
Also, the Budget for 2016 was released on Wednesday and the market found a bit of cheer as GBPUSD touched its highest level for a month.
With no economic data out from the UK, markets will look towards events elsewhere for short term direction.