A combination of better than expected Chinese export growth and German Industrial production has boosted appetite in the markets and led to euro/ US Dollar driving higher yesterday.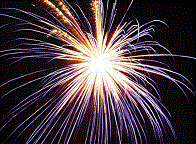 In addition overnight it has been confirmed that Australian employment data came in hugely better than expected again boosting risk appetite and leading to gains in the AUS Dollar in early trade.
In other news the NZ Dollar fell after the central bank confirmed that they intervened last month to protect the NZD from further appreciation.
However with interest rates still high compared to the west at 2.5% and limited ability to intervene on a large scale the NZD is not expected to depreciate too much but the move will make speculators think twice before going long NZD.
Elsewhere the Polish Zloty gained ground after the central bank cut interest rates in a surprise move to try to boost growth.
The focus for today will be on the Bank Of England interest rate decision, however it is not expected that we will see any change to interest rates or to QE which will hold at £375 billion.
The recent uptick in economic data in the UK through PMI and GDP coming in better than expected underlines the reasoning to hold firm.
We also have industrial and manufacturing production data due out of the UK this morning which is expected to be weaker than previous releases. From Europe we have the ECB monthly report which although not likely to surprise will be eyed just in case and finally we have US jobless claims which are expected to show an increase in claims.