The US FED is watching the to non manufacturing data to decide on interest rate hike.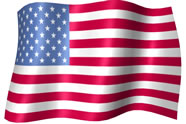 Sterling has started the week on the front foot after last week's positive manufacturing PMI print coupled with a better than expected services PMI sector. With Friday's US non farm payroll data falling considerably short of expectations, the Pound rallied and GBPUSD currently finds itself trading just over the 1.33 mark.
The weak print from the US jobs data put pressure back on the Federal Reserve on the interest rate decision given that they were so heavily banking on employment numbers. At the Jackson Hole symposium last month, Janet Yellen and various Fed members were fairly hawkish on increasing interest rates but the fall in job growth has meant that analysts are now expecting the next hike in December at the earliest, if any.
However, later today, we are expecting data from the US including ISM non-manufacturing composite numbers which will be heavily watched by the markets as it could be the last resort to finalise any action from the Federal Reserve.
GDP revisions and retail PMI numbers expected from the Eurozone
From the Eurozone, second quarter GDP revisions and August's retail PMI numbers are out today which could put further pressure on the euro. Last week's manufacturing PMI data fell well short of expectations from the Eurozone and news flow and economic sentiment have rapidly deteriorated over the past fortnight.
Given such uncertainty, all eyes will turn to the ECB meeting later this week as markets are preparing themselves to see what stimulus measures the European Central Bank will further undertake.
In the midst of weak data from the US and the Eurozone, coupled with surprisingly positive data prints from the UK, Sterling seems to be enjoying a steady consolidation phase for the moment although any sharp moves up are fairly limited due to the uncertainty and forthcoming negotiations on how 'Brexit' will pan out.
A 10 year treasury gilt auction makes for the sole activity on the economic calendar for the UK today.