There was no surprise from this week's FED meeting, as Janet Yellen announced there would be no loans interest rate hike in September.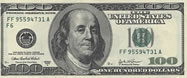 The interest rate has not moved since last December's decision to move interest rates from 0.25% to 0.5%. Another rate hike in December 2016 is now looking a shoe in.
It seems that unless global economic sentiment deteriorates in the next few months, December is seen as a good time to move again. As key data solidified in recent months, the Fed now want to see 'economic progress'. Employment and inflation will be scrutinised until the end of the year, and the Fed members seem more aggressive as three voted to move rates, where as in July there was just the one.
UK's public sector net borrowing falls
The UK's Public Sector Net Borrowing fell in August, as the latest figures from the Office for National Statistics were released. The Public borrowing figure has dropped to £10.5 billion from July, down £0.9 billion from a year earlier, but the numbers had been expected to fall an additional £500 million. UK Borrowing in the present economic year to date has touched £33.8 billion, which is £4.9 billion lower than the previous year.
The ONS did say that 'there was no clear sign of Brexit voting affecting the figures'. They also added that 'receipts from income and corporation taxes rose strongly compared with a year ago, but VAT receipts rose at their slowest annual pace since March 2015′.
Also out was positive car production news in the UK, as car production touched a 14 year high in August. According to the Society of Motor Manufacturers and Traders (SMMT), just over 109 K vehicles were released from manufacturers hands, up 9.1% year on year.
Attention shifts to Sterling
Following a bit of an anti-climax after no policy changes from the FED on Wednesday we only saw a narrow trading range of about 100 points on the GBPUSD pairing yesterday. We surprisingly saw an even narrower trading range on GBPEUR yesterday considering we had the President of the ECB, Mario Draghi speaking at 2 pm. Further to this, he gave a speech at the first annual conference of the ESRB (European Systemic Risk Board) where he discussed overbanking in Europe and macro-prudential policy. We didn't see too much market movement during this speech as it was mainly focussing on the broader picture of the over European banking system.
Attention focuses on Eurozone and US PMI
With not much news to drive the market today, the attention will be focussed on Eurozone and US PMI. So far, both have shown resilience in the face of the UK's vote to leave the EU although analysts will be watching for hints of pre-election nerves within the US economy.