Theresa May is wasting no time in planning the UK's Brexit strategy as she travels to Germany and France for discussions.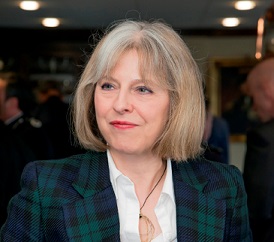 Two of the more significant economies of the EU are keen to meet and begin discussions about an exit plan with the new PM. They have both stressed that no in depth proposals will be looked at until Article 50 is triggered.
Canada is the latest country to have 'shown interest' in the form of a trade deal to the UK since the referendum outcome, which if true will no doubt have investors starting to believe in the pound again. Other stronger nations such as the US, Australia and India to name a few have also potentially sounded out a trade deal.
London mayor launches #LondonIsOpen
London Mayor Sadiq Khan has been on the front foot this week, launching #LondonIsOpen, aimed to keep investors ploughing their funds into UK Markets and hoping to keep tourists flocking to major parts of the UK. The campaign has been backed by senior political figures, business leaders and celebrities alike.
Today we get to digest data from the UK & EU, with GBP Consumer Price Index figures out at 0.5% against previous showing of 0.3% which has boosted the pound slightly plus German ZEW Survey.