The Reserve Bank of Australia in April's meeting decided it was sensible to maintain interest rates on hold at 3%.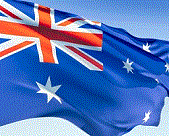 In their report, the Bank noted that shortcoming in terms of worldwide growth seemed to be reduced with the US enjoying modest expansion.
Growth in China – Australia's largest trading companion – was also seen to have calmed at a realistic pace with domestic growth close to trend over last year.
Following comparatively soft retail data being published in the first two months of the year, the RBA stated that reasonable growth in private consumption expenditure is taking place with house investments slowly improving.
In last month's statement, the Reserve Bank stated that easing carried out through 2011 was yet to be effective, however pointers as of April were suggesting that the easing steps are having a positive influence on the Australian economy.
The rate hold was generally anticipated by markets, however the less dovish comments saw traders regain confidence in the commodity based currency causing it to rally against most of its major counterparts.
Some good news for the UK as we look to be avoiding the much publicised triple dip recession, according to the British Chamber of Commerce (BCC).
The view is based on a strong performance by Britain's service industries throughout the first quarter of the year has kept the economy developing.
The weakness in Sterling has provided exports a lift, it said.
The survey also displayed advances in the manufacturing sector, although employment had deteriorated.
Sterling is trading higher this morning with Cable up at 1.5226 and GBPEUR approaching 1.19 at 1.1864.
Key events for Sterling this week will be the Bank of England Interest Rate and QE decisions on Thursday which are both expected to remain at 0.5% and £375 billion respectively.
Also expect further movement against the Greenback on Friday afternoon where we have the Non-Farm Payroll numbers for the month of March where 200,000 new jobs created are projected.