Wise Money is pleased with loans interest rates news from Bank of England.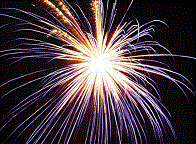 The Bank of England rate decision meeting didn't provide any fireworks last week, as UK policymakers voted 9-0 in favour to keep interest rates unchanged. Despite signalling further rate cuts in the future, the decision didn't come as a surprise considering the amount of stimulus they introduced last month.
The central bank is monitoring recent data closely, and they are encouraged to see that the stimulus package seems to be working, as recent data has been fairly positive and at times even better than market expectations.
It appears that investors are still not worried about the implication of the Brexit, at least until they find out what it really means. For this they will have to wait until article 50 is invoked early next year.
Busy money market data releases
It has been a very busy 24 hours in terms of economic releases. In the US, data came in softer, led in particular by a disappointing retail sales number. Headline sales were down -0.3% last month, the first decline in 5 months. Excluding autos and gas, spending fell -0.1%. Industrial production also declined in August, printing -0.4% against a market expectation of -0.2%.
It wasn't all bad news though, as manufacturing activity encouragingly bounced back in the New York and Philadelphia regions, but it is not enough to convince investors that the FED will have enough reasons to lift interest rates next week.
Data in Europe will be quiet with final Q2 wages numbers due out in France. In the US, investors will closely look at August CPI report with market expectations of an increase of +0.1% month on month. Those numbers also match the views of our US economists. As always in the US, the University of Michigan consumer sentiment is scheduled for release.