In what is a quiet start the day in the European session investors will be looking for impetus from German CPI figures which are likely to confirm year-on-year inflation rate at 1.5 percent, the lowest since 2010.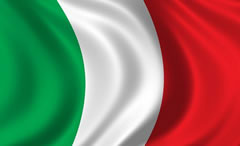 The recent soft price growth allows the European Central Bank room to introduce stimulus, to counterbalance the Eurozone downturn.
However the ECB appears unlikely to act whilst political instability in Italy dents its policy agenda.
As a result, the data's influence on the single European currency is likely to be restricted and therefore a bond auction of one year Italian bills could be of keen interest.
A rise in typical yields or a major fall in the bid-to-cover ratio, a measure of demand, will suggest a return to growing sovereign risk jitters and could weigh heavily on the Euro.
Meanwhile, UK Industrial Production is seen posting a nominal 0.1 percent monthly increase over the same period.
A release accurate with projections would fall in line with recent trend averages, presenting little direction to traders on future BOE policy and Sterling could survive unscathed.
Priced-in stimulus bets have been swelling over the past five weeks and Sterling has duly declined. Speculative positioning is at its most net-short in four months, suggesting prices may be susceptible to an improvement with any positive news.
Continuing the UK theme and house sales hit their highest level in more than two-and-a-half years last month but we should not assume we are at the start of a housing boom, according to the Royal Institution of Chartered Surveyors (Rics).
They expect a rise in future sales and despite inquiries from prospective buyers had remained stagnant since January's cold weather.
The market has undoubtedly been supported by the Funding for Lending scheme, which was intended to boost lending by offering low-priced funds to mortgage and loan providers.
Nevertheless, the number of sales is still about half the total seen in 2007 before the financial crisis hit, according to figures from HMRC.
The market has had little impetus in recent years, although a number of government systems have supported the market for new homes. However the problem remains that borrowers find it tough to obtain the deposit necessary by lenders to secure a home loan.