New UK Chancellor Philip Hammond took to the Conservative stage, and set a positive tone for the conference.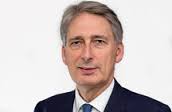 He stated that roads and railways, among other infrastructure, has been seriously under invested, and that the UK is considerably behind other dominant countries. Hammond has been assigned the task of announcing the Autumn Statement, and investors will want his positive sentiment to be more concrete on November 23.
Much needed positive wise money data for UK
With regards to data, the UK enjoyed some much needed positive news, with Manufacturing PMI rising to 55.4 in September against 53.4 in August. Exports have been enjoying a tremendous amount of added work, as the pound continues to be hit hard by most trading currencies.
That said, importers are starting to take financial hits across the board. Buying foreign currency is proving expensive for import businesses, and Teresa May's announcement that Article 50 will be triggered Q1 2017 has found financial directors wincing that much more.
European bank job cuts
European bank job cuts have made the front pages this morning, as a number of banks are suggesting seats may be left empty in the coming years. Dutch, German and Spanish banks have all stated in recent days that a staff cut is only natural due to current market conditions, as well as some looking at a new digital age, stating a non-requirement for human resource.
UK stock exchange highs
The FTSE 100 has cleared its year high as sterling fell off a cliff in early trading, after May announced an Article 50 date, and outlined her hard stance on key issues. Today has already seen the Reserve Bank of Australia keep interest rates at 1.5%, with New Zealand sharing its Dairy Auction averages with onlookers. In the European and US markets, we have very little to mull over, with UK Construction PMI the only dish to pick.